Utah Auto Glass &
Windshield Replacement
Glasshopper offers professional auto glass repair and windshield replacement with fast, free mobile services. Whether it's at the convenience of your own driveway or in the parking facility downtown where you work, we bring our expert services to you! Glasshopper will replace any glass on your car or truck. We do windshields, door glass, quarter glass, and rear window replacements efficiently and at competitive rates. We offer our mobile services at no additional cost. Call Glasshopper for an instant quote over the phone.
Auto Glass Repair & Windshield Replacement
Fast, Free Mobile Service
100% Guaranteed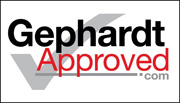 Serving the Whole Wasatch Front with Over 15 Years of Experience • Locally Owned & Operated
Licensed & Insured • AGRSS (Auto Glass Replacement Safety Standards Council)
Certified Member of NGA (National Glass Association) Member of IGA (Independent Glass Association)
Toll Free: (800) 509-5765
Salt Lake City: (801) 973-6900
Ogden: (801) 334-6300
Provo: (801) 224-6300
St. George: (435) 656-4275
Logan: (435) 753-0869

Corporate HQ:
3175 Wall Avenue, Ogden, Utah 84401

Other Locations:
50 S. Redwood Rd #D61, Salt Lake City, Utah 84115
1111 South 1680 West, Orem, Utah 84058


Fax: (801) 334-8686 | E-mail: glasshopperquote@xmission.com
Business Hours: Monday – Friday: 8 a.m. – 5 p.m. Saturday: 8 a.m. – 3 p.m.